What is an LED light? 
LED Christmas lights use light-emitting diodes, rather than filament to produce light. This new technology makes LED lights more efficient, durable and longer-lasting than fluorescent incandescent lights. They don't burn out, like other bulbs; and they also don't get hot to the touch, so they're a lot safer, too.
Saves Energy and Money
Incandescent bulbs waste a good deal of energy; a full 90 percent of their energy is released as heat, which is why regular light bulbs get so hot. LEDs are a different story. According to the U.S. Department of Energy, they use up to 75% less energy, and last 25 times as long.
They also don't require a lot of maintenance. Since LED bulbs don't burn out — just get dimmer over time — you don't have to fuss with replacing bulbs and fuses. Just plug them in, and they'll light up reliably year after year.
LED Lights are SAFER to use 
Since LED Christmas lights don't get hot to the touch, they're safe to use around your Christmas tree, wreaths and garlands. Every year damage to homes occur from incorrectly installed lights. Damage can include fire, or damage to your home electrical wiring!
LED Lights come in MANY different styles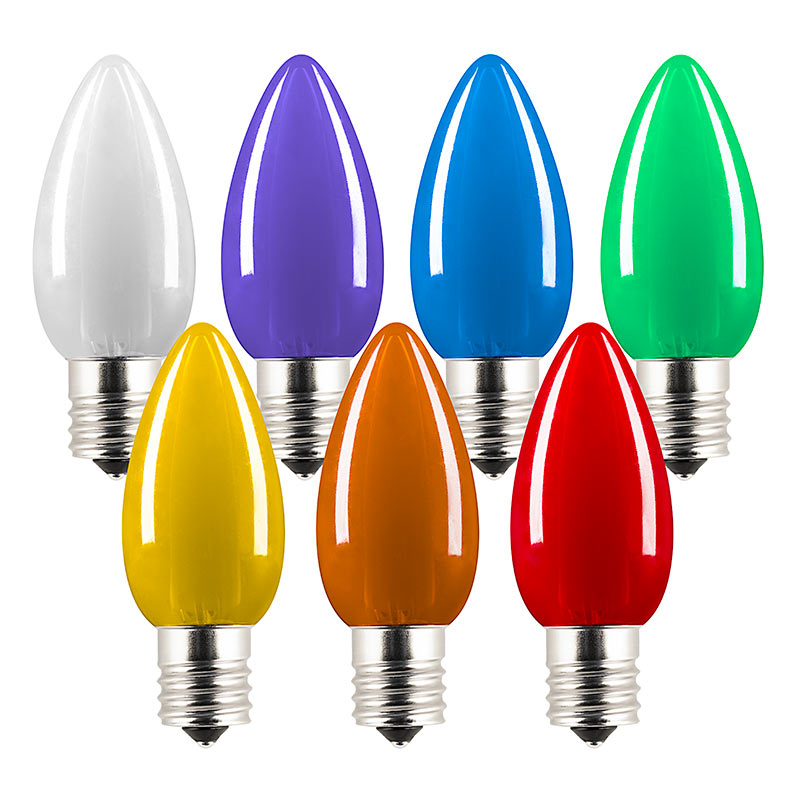 LED Christmas lights come in a wide variety of styles, sizes, and colors, so there's truly something for everyone. You can even find snowflake-shaped lights, rope lights, and net lights.
LED lights continue to improve; first generation LED Christmas lights weren't able to match the pure white light of incandescent Christmas lights. The light was much bluer, and understandably, that was a big turn off for a lot of people. However, LED Christmas lights are now available in both options. Choose cool white bulbs, if you prefer the blue tone or warm white bulbs, if you prefer more of a golden tone.
What are the drawbacks to LED Lights
LED lights typically have a higher initial cost when purchasing them compared to traditional bulbs. However, that cost IS offset over time with lower energy bills and the fact they don't need to be replaced as often. Many times competitors will use non commercial incandecent bulbs to try and save themselves money or be able to give a "Low Bid". When it comes to lights (much like anything) a customer will get what they pay for. For our clients, we sell the best because we ARE the best!
If you have any more questions about using BAM to install your Christmas lights this season please call us at 214-578-5004 or visit us online at BAMCHRISTMASLIGHTS.com